Procool LLC was founded in 2008. Identifying the need for quiet cooling solutions, Procool developed the first truly silent rackmount fan system. Pioneering the rackmount fan industry, Procool continues to develop the highest quality cooling systems available. Procool leads the industry in innovation and design, featuring a product line from quiet 1U and 2U systems to high airflow 2U systems and even a line of LED fan systems. Since cooling needs aren't always the same, Procool offers custom built cooling systems. Working closely with the customer to develop a tailor fit system for their application.

In addition to rackmount systems, Procool has brought the same high quality cooling into the Cabinet fan market. If one of the many stock systems doesn't fit the customer's application we can help design a custom system.

Procool strives to provide the best quality cooling solutions and the best customer service experience. All Procool systems are built by hand in the USA.
Visit our store
www.rackfans.com
for more info or to place an order.
Introducing the PROCOOL HK640B
Designed for the Hughes & Kettner GRANDMEISTER DULUXE 40 guitar amp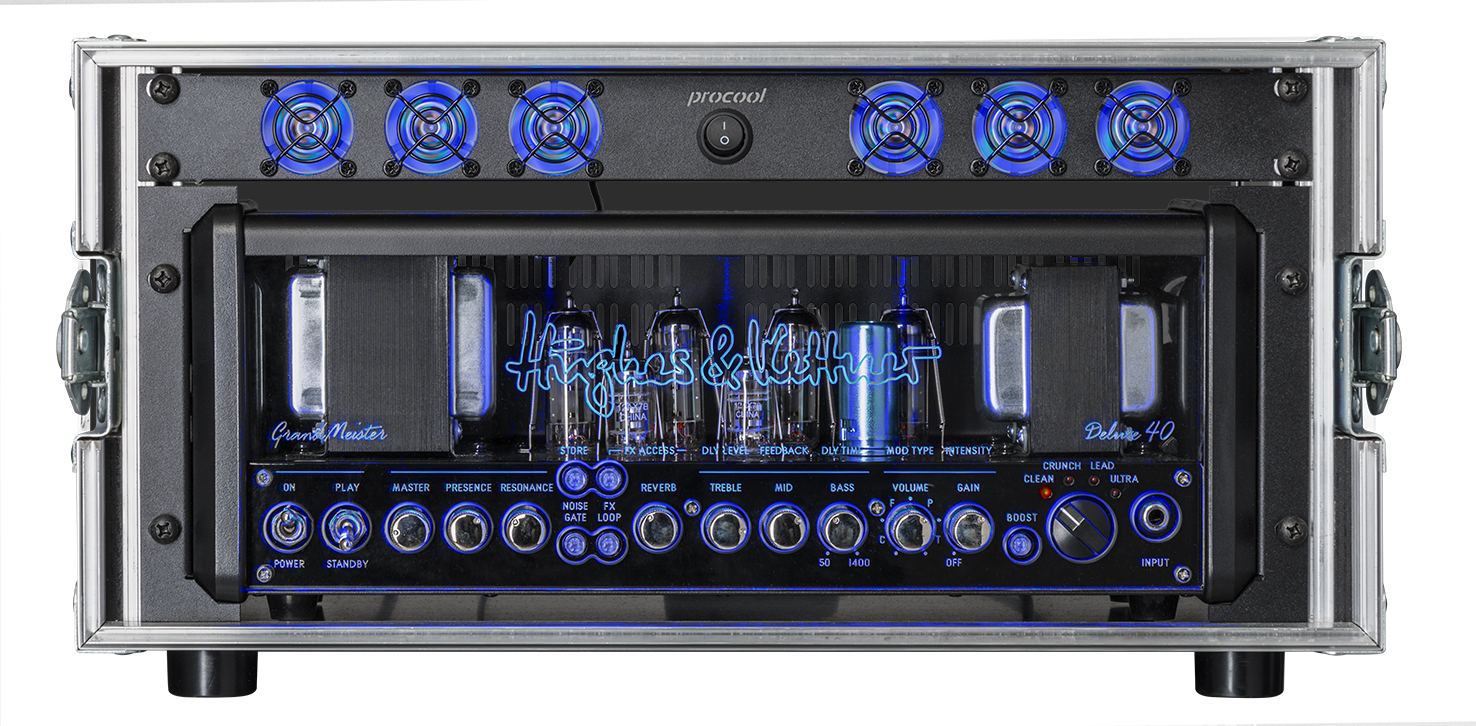 Click here to see the HK640B

Visit www.rackfans.com for more info or to place an order